My Best Steak Side Dish With Vidalias, Shallots, Portabellas
karen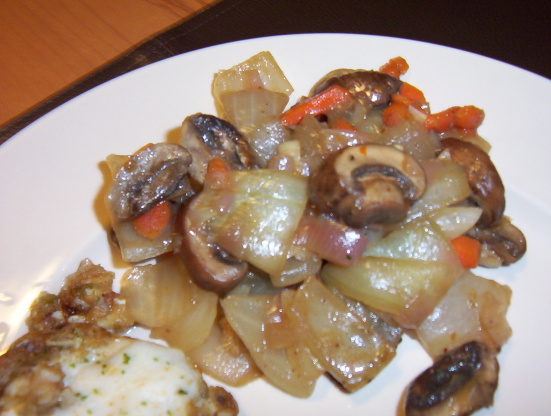 Mirj helped name this as I am not very creative in naming recipes. I had a version of this at an airport restaurant in Atlanta many years ago. I played with it and made it my own! Enjoy!

I really enjoyed this dish. Added more mushrooms then it called for. Going to make this dish again. Thanks for sharing it with us.
Melt butter in large skillet.
Add mushrooms, Vidalias, shallots,garlic and carrots.
Sauté till soft and beginning to caramelize.
Salt and pepper to taste.
Add balsamic vinegar and allow to evaporate to a syrup.
Taste and season with salt, pepper, and additional balsamic vinegar to personal taste.