jrusk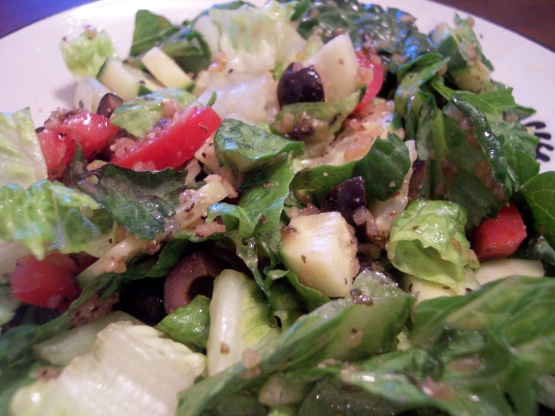 This recipe is an adaptation of two other old cookbook recipes. I think this experiment was a success. I hope you will enjoy it as much as my family does.

This was good, surprisingly sweet though. I used 2t prepared mustard (to help emulsify) instead of the dry and both granulated onion and garlic. I whipped it up in the food pro for 5 minutes to smoothly emulsify. Thanks for the recipe.
Combine Ingredients.
Mix Well.
Enjoy over your favorite salad.