I found myself needing to make lunch today with things that were already "in use" in the fridge. Feel free to add things according' to what you have in the fridge.
Directions
Make a bed with the baby lettuce.
Place roughly flaked tuna on top of the lettuce.
Put the tomato and onion on top of tuna.
Top it with the olives.
Squeeze lemon wedge and drizzle with olive oil to taste.
Use salt and pepper if desired.
Most Helpful
This was simple and tasty, which is a winner in my book! Accordin' to what was in my fridge, I used a spring mix for the lettuce and some homemade Dijon vinaigrette, along with some grape tomatoes. I did use the lemon, though. Satisfying and delicious! I will be making this again.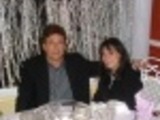 My favourite lunch accodin to what I have in the fridge.It's light and always as tasty aa you add in it. Never would have thought of posting such a simple idea. I made this for Everyday is a Holiday Tag Game. Rita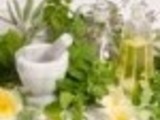 This was a very nice lunch. Simple and light. I used everything but the olives (didn't have any) and used only fresh lemon juice on the salad. Didn't feel I needed to add any olive oil. Flavors were very good together. Thanks.