Jubes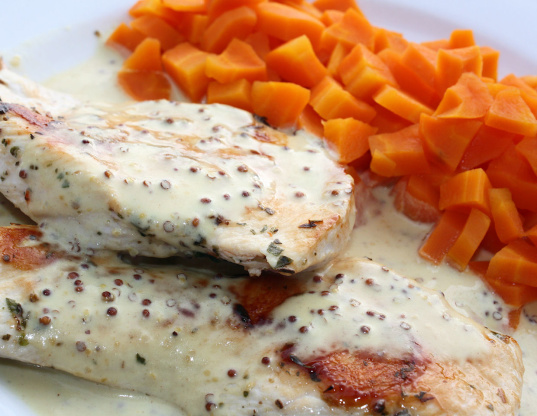 Great served over chicken !!

Top Review by Tisme
This is so easy and it was fantastic served over roast chicken last night. Great substitute to normal boring old gravy.
I think adding some fresh herbs would be great also!
And even better served cold as a sauce or spread the next day, with the leftover chicken on sangers! The sauce seems to thicken a little overnight with refrigeration so it could be mixed with the chicken or spread onto the bread. Just great and money saving also, great alternative to mustard!
This would be a great sauce for either chicken or fish.
Thanks katew a great recipe!
118.29

ml chicken stock

14.79

ml Dijon mustard

14.79

ml whole grain mustard

59.14

ml pouring cream
Bring stock to the boil.
Add mustards, simmer gently for 4 minutes.
Carefully whisk in cream, simmer 3 more minutes until thickened.
Serve over chicken.