Parsley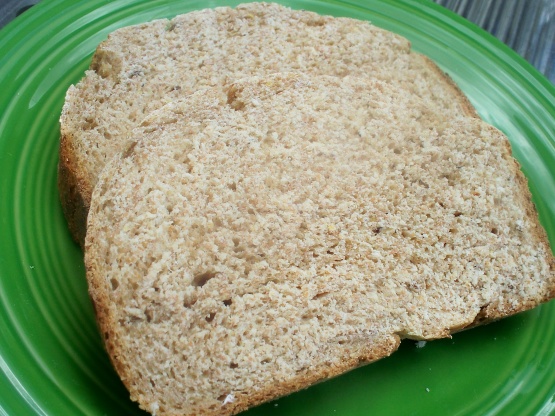 Stone-ground mustard gives zip to this flavorful rye bread. Found in "BH&G Bread Machine Baking".

This made a light rye bread. The mustard flavor seems to come out best when the bread is warm (or toasted). My husband loves rye breads, but prefers dark ryes the most. He definitely didn't care for the stone ground mustard in this one. The loaf was somewhat heavier than I usually make (yes I did use the gluten), but I liked it well enough. Unfortunately, I probably won't make this again unless I have others (outside my immediate family) to help *me* eat it. I may try it out on him one more time for "Reuben Sandwiches".
Place all ingredients in bread pan in the order that manufacturer recommends.
If available, select whole wheat cycle, or select Basic/White cycle.
When bread is baked, remove from pan and cool on wire rack.