TnuSami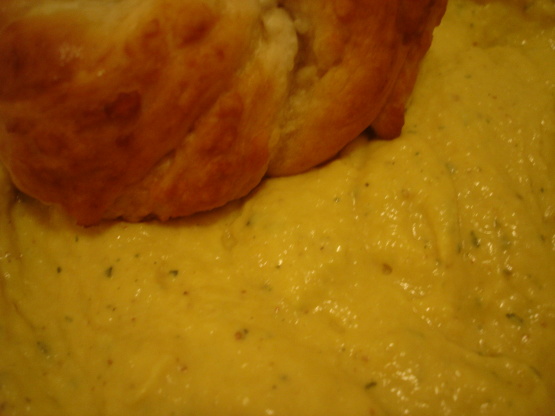 I'm a self-proclaimed pretzel fanatic. It doesn't matter if they're soft or crunchy, salty or sweet. I came across this in TOH and had all the stuff on hand. It was great treat for noshing while movie watching. I'll be serving this at my next shindig for sure! Passive time is chill time.

My hubby just made this but left out the onion flakes. It was AWESOME! I don't even care for mustard. Really like it after it is chilled because the flavors blend but it tastes great when it is first made so you could serve it right away! Thanx!
Stir together ingredients. Cover and refrigerate at least 30 minutes.
Serve with sourdough pretzels.