Pismo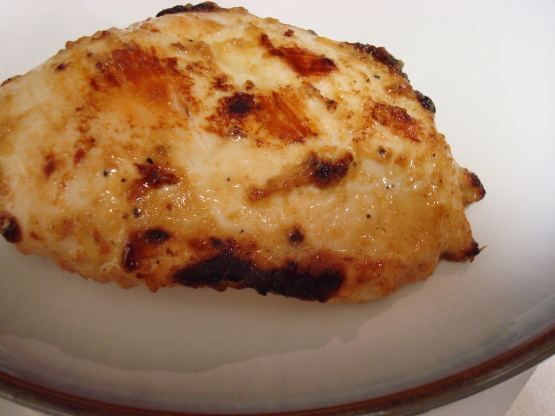 This one of my favorite chicken recipes. I love the taste the mustard gives it. Enjoy!

OMG this is very very good. It grilled up nice and had an awesome taste. Thanks for sharing
Combine lemon juice, oil, mustard, sugar, salt and pepper.
Place chicken in single layer in non-aluminum baking dish. Pour lemon-mustard marinade over chicken. Turn to coat.
Refrigerate, covered 30-45 minutes, turning once.
Broil chicken on broiler pan with oven rack 5 inches from heat for 25-30 minutes or until no longer pink.
Turn and baste every 5 minutes while cooking.