Mustard-Grilled Scandinavian Salmon
Boomette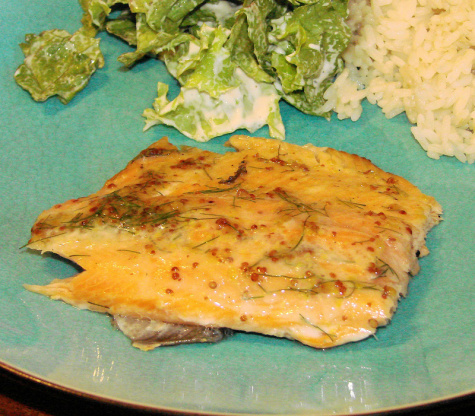 Serves one but can be easily doubled. Unbelievably simple – and as good for a dinner party for six as a meal for one.

This was simple and fast. I used regular mustard and regular honey. It was really good. I will make this lots because it took about 15 minutes including prep and cooking. I made it for Cookbook Tag. Thanks for the good recipe.
Brush a small baking-sheet with oil and lay the salmon on it. Mix the honey, mustard and dill together and spoon on top. Roast in an oven preheated to 400°F for 12 minutes.
Eat with new potatoes and finely sliced cucumber in olive oil and lemon juice.