Ambervim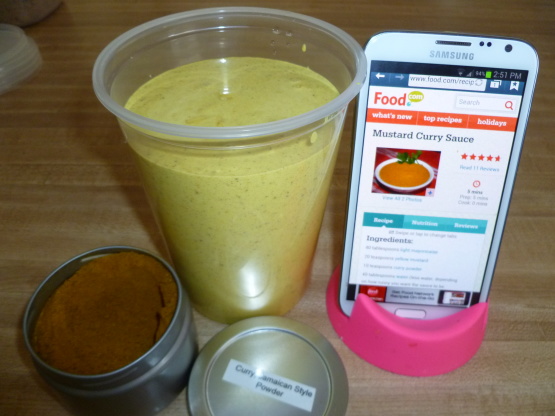 This recipe comes from recipelink. Suppose to taste like the "Chicken Kitchen" sauce. Very flavorful. So simple to make. Great for dipping chicken,pork or whichever you like. Make it the night before wanting to use, so flavors can blend in.

This is a VERY versatile/base recipe which can be adapted to several flavors and uses. I added heavy cream, Worcestershire sauce, garlic/hot sauce, fresh parsley and a touch of sugar to serve this over sauteed scallops...totally delicious and I look forward to experimenting with the base recipe for a variety of sauces that embellish several meats/vegetables!
Stir vigorously until water is well mixed into the mayo-mustard-curry mix.
Add more or less water, depending on how "runny" you want the sauce to be.
Can add or take away some curry as per your taste.