Mustard Caraway Chicken Wings
Prep 20 mins
Cook 35 mins

Just posting for safe keeping. Have no idea where I found this recipe
Directions
In a bowl whisk together the mayonnaise, the vinegar, the mustard and the salt,add the wings,toss them until they are coated well.
In another bowl toss together well the bread crumbs and the caraway seeds and coat the wings with the crumb mixture.
Bake the wings on a rack in a shallow roasting pan in a preheated 450F oven ,turning them once, for 30 to 35 minutes or until they are browned lightly.
Most Helpful
These wings are easy to make, and ready in no time. The flavors of mustard, rye, and caraway go great together, but we felt the combined flavor in this recipe was a bit bland. We couldn't really taste the caraway seed but definitely could taste the rye and just a hint of the mustard. Overall, we liked this recipe.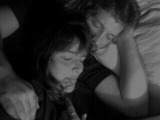 I followed the instructions 2 a t but I revamped it wit my own touch. I didn't have all the needed ingredigents. I used white distilled, regular mustard, dil instead of caraway seeds, 1 tsp of old bay,1 tsp of ground cinnamon, 1 tsp of black pepper, 1 tsp of season salt, 1 1/2 tsp of brown sugar, & 2 tsp of Kirk's Season (my family has our own season company). I toasted some regular bread with butter, garlic, & parsley. When I tell you it was good my picky eating family loved it.

I actually doubled this recipe, one as written, and one without the first four ingredients, because I had a dipping sauce I wanted to try. As for the one I made without any changes, Great Tasting Wings. Wife and I really enjoyed these, great combo of mayo, cider vinegar, and dijon mustard that made for a nice easy taseful lunch. Made for New Zaar.