Mustard Balsamic Chicken Marinade
Boomette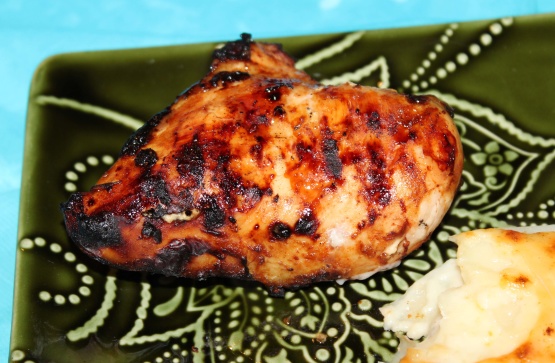 This came from a friend of mine. Its really easy to put together and delicious.

How can you go wrong with these ingredients!! I did up the garlic to 3. Placed all the ingredients in a zip lock bag with chicken thighs, layed it flat on a cookie sheet and froze. For a quick thaw, place the bag in a sink of tempid water for approximately 30 minutes, more if your chicken thighs are large, turning the bag occasionally. I got this tip from our good friend who is a butcher. Now, I always have chicken thighs in my freezer for a quick, easy supper. Next tine, I might experiment with the mustards for a different taste. Great contribution!
Combine all ingredients together.
Let chicken marinate for at least 30 minutes.
Grill.