Must Love Cheese! Chicken & Wild Rice Soup
Prep 10 mins
Cook 35 mins

This is one of the best tasting soups I ever had but it isn't for everyone. If you are one of those people who likes cheese on their cheese then this recipe is for you. ;)
Directions
Cut the tenderloins into bite size pieces then sprinkle with salt & pepper. Spray a large pot with cooking spray & cook the chicken until no longer pink.
Pour the broth & water in the pot then add the rice & seasoning packet. Bring to a boil then lower heat & simmer for 20 minutes, covered.
Note: If using quick cooking rice the time will be lowered to 10 minutes.
Mix the salt, pepper, & half-and-half in with the broth. Then add the Velveeta & shredded cheese to the pot. Stir until the cheese is melted.
Mix the cornstarch & a small amount of water in a cup to form a running paste. Pour this into the broth, stirring until it thickens.
Most Helpful
This was a very nice soup but I would really cut down on the cheese to enjoy the flavor of the rice and chicken. I only used about 3/4 of the stated velveeta and it still dominated the recipe. Thus the name "Must Love Cheese!" For my taste I think a little less cheese would make this soup so much better. I used fat free half and half to cut some of the calories and I think that worked well. Made today for next week lunches. Thanks Made for WTTM Tag Game :)

This soup gets a 5 star review from me. I loved it! It's so very simple to make and so yummy to eat. I recommend using the quick-cooking wild rice so the soup can be pretty quick to prepare. I cut my chicken pieces pretty small and it seemed to work with this soup very nicely. In step 3, I used a whisk to make sure there were no lumps. The soup comes out to a lovely, thick consistency. The cheese flavor is perfect - not overwhelming at all. Thanks!! ~Made for 1-2-3 Hit Wonders Tag~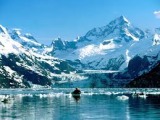 Cheese on cheese, how much better can you get! My DD didn't like it though, that's why I voted 4 stars. But DH and I each had seconds. I used milk instead of cream cause we didn't have any, but it was still very good!