Mussels with Chili, Garlic and Basil
Bergy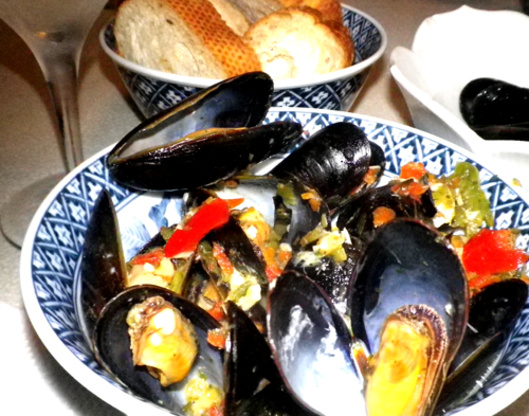 Adjust the heat to your own taste using more or less chilies. The two of us have this as a main dish with rice or with nice bread and a simple salad. Or serve it as part of a Thai meal.

Top Review by Bergy
I have made this wonderful recipe - I often cook Mussels for sunday appie but this recipe boosted Mussels over the top MMMMM really gives that extra kick. I used frozen Green New Zealand frozen Mussels This will be my regular Mussel Sunday Appie recipe Thanks Pets'
Make a paste from the chilies, garlic and coriander using a mortar or small food processor.
Stir fry this paste in a wok or frying pan with the oil for about one minute, use a pan you have a lid for and large enough to hold the mussels.
Add the oyster and fish sauce, stir and then add the stock and the mussels.
Cover and cook on a medium heat, or until the mussels have opened and are cooked.
Taste the sauce or it needs extra fish sauce or water.
Stir in the basil, arrange the mussels on a dish, discard any mussel that has not opened and pour the sauce over them.