Peter J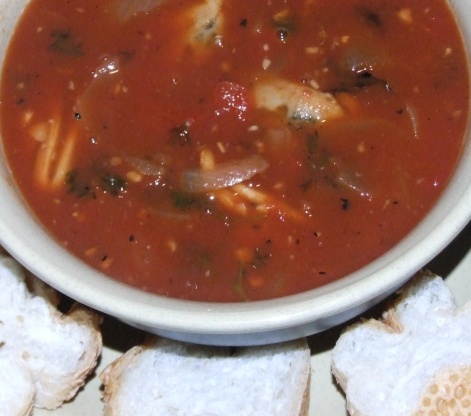 Thank you so much Evie! What a terrific way to use mussels. Dugan isn't a fan of tomato based soups but had two bowls of this. It was the nicest meal I have had in ages. Thank you so much.
Heat oil in large saucepan.
Add chopped onion, and garlic and cook until clear.
Add parsley and chilli and cook for 1-2 minutes.
Increase heat and add lemon juice, wine and water and bring to the boil.
Add tomatoes.
Bring to boil.
Add cleaned mussels and cook covered over a moderate heat for about 5 minutes.
Discard any mussels that have not opened.
Remove the top shell from each mussel.
Season with salt and pepper and serve immediately.