Lt. Amy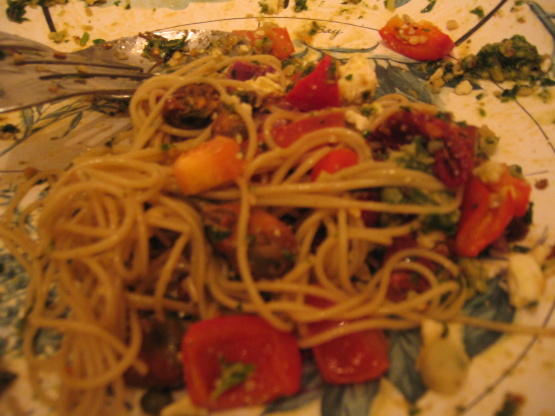 A recipe is a wonderful mixer of different flavors and very quick to put together as a last minute meal.

Very nice pasta dish! Loved all the different flavors and how easy it was to make. Thank you for posting!! Pac-Fall07
Put basil, Italian parsley, walnuts, olive oil, garlic, lemon juice and salt in food processor. Blend until basil and parsley are chopped up small to make pesto.
Cook pasta according to package directions.
Place pasta in serving dish, mix in pesto mixture.
Add all other ingredients, toss and serve.