Mussel-Man Kebabs / Skewers
Peter J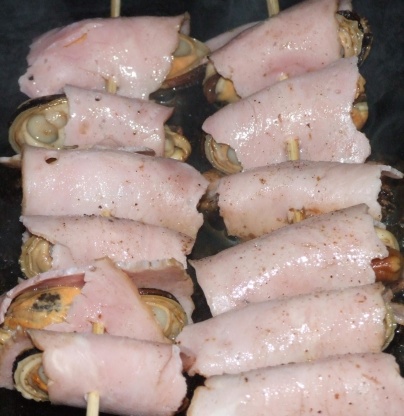 Something quick and different for the BBQ for all the mussel lovers out there. Preparation time does not include marination time. You could also cheat and use pre-prepared mussels.
Cook mussels in boiling water until they open, discard any that don't open.
Remove meat from shells and trim beard.
Place mussel meat with a little juice into a small bowl and cover with Worcestershire sauce.
Leave in refrigerator around 30 minutes to marinate, lightly turning occasionally.
Wrap each mussel with a slice of ham (just tear apart with your fingers) and thread onto the skewers.
Place on BBQ plate or grill over low-medium temperature and pour over remaining marinade.
Cook for a few minutes each side until ham is lightly browned.