Music Parents Famous Frito Pie
Food.com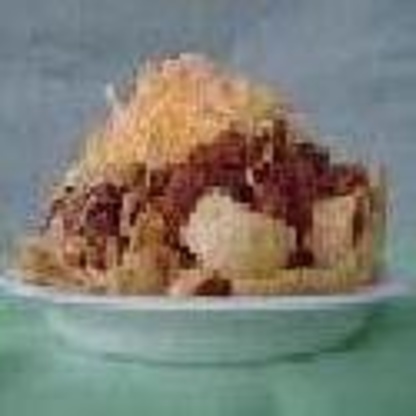 This is a recipe that I came up with to sell at our local festivals. And wow what a hit. Try it the kids just love it.

Another winner! It has a sweet taste to it. Using an ice cream scoop I got 13 servings out of this recipe. I will definitely talk to the school's Music Booster Community about using this in March. Thanks for sharing Tom!
Brown beef with onions and garlic.
Drain off excess fat.
Add tomatoes, chili powder, sugar, salt and Worcestershire sauce.
Cover and simmer 1 hour.
Add beans, juice and all.
Simmer uncovered for 15 minutes or until thick.
Serve over Frito corn chips, rice or use for chili dogs.
Top with grated cheddar cheese for a special treat.