Parsley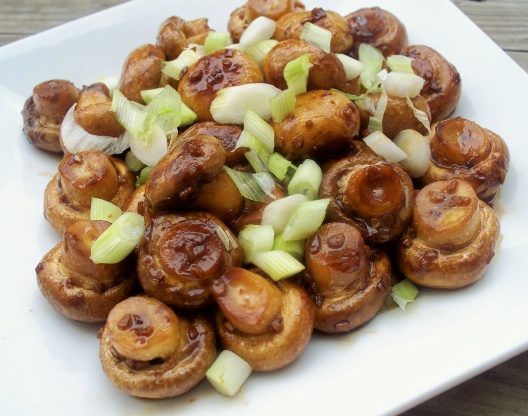 Really easy make ahead appetizer. "Betcha can't eat just one!!"

I can't thank you enough for sharing this recipe. I love mushrooms and green onions also, thanks so much for such a splendid delight!
Combine oil, vinegar, soy sauce, garlic and mushrooms in a sauce pan.
Bring to a boil then reduce heat and simmer 15 minutes or until liquid is mostly absorbed stirring occasionally.
Cool, strain, add green onions and serve with toothpicks.