Baby Kato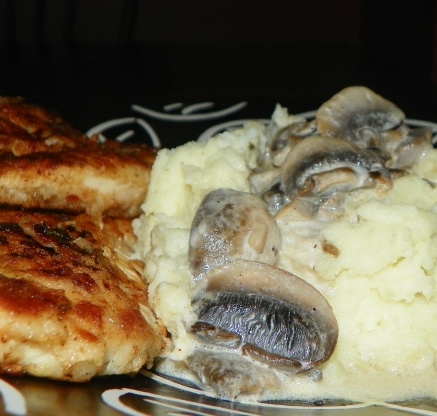 This is from a Vincent Price cookbook: "A Treasury of Great Recipes". Use button mushrooms, or a mix of various fresh mushrooms, i.e. chanterelles, shiitakes, porcinis, etc. Makes a nice side dish.

made these as a side dish for breakfast with egg, bacon and grilled tomatoes, and everyone loved it. I did add a sprinkle of parmasen cheese to mine, and that was good too :) made for Aussie swap, June 2013
Slice mushrooms.
In a skillet, melt 3 tablespoons butter. When butter is foaming, add sliced mushrooms; stir them well for 1 minute to coat thoroughly with butter.
Sprinkle with salt and pepper.
Add cream and simmer gently for 5 minutes, stirring occasionally.
To make garnish, cut each slice of bread into 4 triangles.
Melt butter in a skillet and saute triangles on each side, until slightly browned.
Serve mushrooms in shallow, single-serving casserole dish and stand toast triangles around the edges, with points up.