Mushrooms in Coconut Milk
Karen R.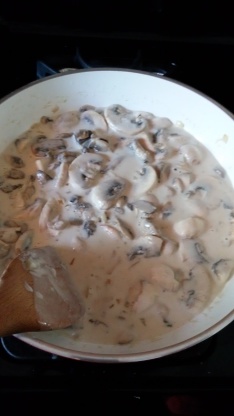 This is a recipe that I adapted from Jack Czarnecki's A Cook's Book of Mushrooms. It originally called for button mushrooms, but you can use other small mushrooms. It's good served over basmati rice. Don't skip the fresh cilantro! That really makes it. If you want to add some heat, throw in some hot chiles. It's also good with shrimp thrown in.
Saute the onions in oil until brown.
Add the garlic and ginger and continue sauteing for one minute.
Add the curry, coriander, cardamom, and cumin and continue sauteing for one minute.
Stir in the mushrooms and coconut milk.
Simmer until thickened, around 15 minutes.
Salt to taste, sprinkle with cilantro, and serve over basmati rice.