Mushrooms in Balsamic Vinegar
Parsley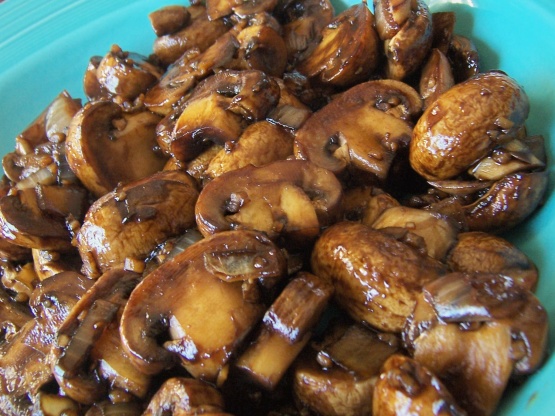 I use half cremini and half portabello mushrooms when I make this. This has a lot of flavor; try it with steak if you're an omnivore or over a baked potato if you're vegetarian.
Wash and slice mushrooms and place in a nonstick skillet. Add vinegar, garlic, and sugar.
Saute until mushrooms are tender, about 15 minutes, adding water as necessary so it has a little broth and doesn't dry out.
Add soy sauce and lime juice, heat for a few minutes, and serve immediately.