Mushrooms, Cheese, Eggs and Ham Breakfast Special

From Recipes+ a delicious breakfast dish, I have made this but scaled it back for 1, you could make in individual dishes and serve in those dishes, have posted for 4 as per recipe. They recommend you can use salami instead of ham, so if you like a bit of bite try hot salami.
Directions
Preheat oven to 200C (180C fan forced).
Arrange mushrooms and ham in a 27cm x 17cm (base measurement) ovenproof dish.
Drizzle the mushrooms with oil.
Bake for 10 minutes.
Sprinkle mushrooms with cheese and bake for 5 minutes more.
Carefully crack eggs onto the ham and bake for 5 minutes more or until cheese is melted and eggs cooked to your liking.
Season with salt and pepper and serve at once.
Reviews
Most Helpful
Just superb! We absolutely loved this dish, for an amazing brunch. I added some freshly chopped globe basil to the top of the dish, otherwise made as stated. We had no problem eating this dish with just the two of us ;) I made it in a pie plate as the dish stated required a 9 x 13 pan which seemed a little large. Just a quick note for a metric conversion, 200 c is approx. 375 to 400 F. I was a little worried that this would stick in my pie plate, but no worries, it came out fine with a little coaxing! Made for Aussie Swap! :)
You saved me!! I'm currently on a no-carb type diet for 2 weeks (not the healthiest way to lose weight, but it works for me!) and I am so sick of scrambled eggs for breakfast every morning. This is absolutely delicious! I used salami and it was very good. Although, I think I'd be just as happy without the added meat, so next time I'll just do the mushrooms, cheese and eggs. This recipe is going into my best of the best file!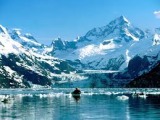 t get any easier than this. My husband even loves you. I cannot cook eggs anymore on the stove (bothers me) so this was n experiment to see if I could handle the eggs baked. I CAN! Now I can make breakfast for hubby on his crazy work mornings in no time. I also love that your recipe can be easily changed up. I have made as directed and also made with the addition of ham pieces and pork sausage for the kids. Everyone loved this most especially me as breakfast was baking mom was getting her coffee. :-) I can see making this a breakfast for dinner as well. Love it. Thanks for posting. Made for Aussie/NZ Swap Jan 2014