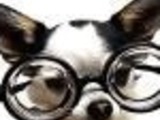 A recipe from "Zarela's VeraCruz"--Champinones from the Restoràn Galera in Xico. This dish could also be turned into an appetizer — a quesadilla-like filling for folded tortillas (freshly made, if possible). The flavor of epazote is preferable, but you can substitute 10 cilantro sprigs, if you have to.
1 lb mushroom
3 slices thick cut bacon, diced
1 medium white onion, finely chopped
2 -4 jalapeno chiles, stemmed, seeded and finely chopped
4 sprigs epazote, leaves only, finely chopped (or 2 teaspoons crumbled dried epazote)
4 ounces manchego cheese, shredded (about 1 cup)
Directions
Wipe the mushrooms clean with a slightly damp cloth or paper towels; trim the bottoms of the stems and cut the mushrooms lengthwise into slices; set aside.
In a medium heavy skillet, fry the bacon over medium-high heat until crisp but not overbrowned.
Lift out the bacon onto paper towels, letting as much fat as possible drain back into the pan.
Heat over medium-high heat until the fat is rippling.
Add the onion and cook, stirring occasionally, until translucent, about 3 minutes.
Preheat the Broiler.
Add the mushrooms, chiles, and epazote and cook, stirring, for 10 minutes, or until the juices released by the mushrooms have nearly evaporated.
Remove from the heat.
Transfer the mushrooms to a wide broilerproof baking dish and scatter the bacon and the shredded cheese over the top. Run under the broiler for a few minutes, until the cheese is melted and bubbling. Serve at once.
Most Helpful
This is a nice combination of flavors, although I also did not locate the epazote. It still was a delicious dish with eggs and tortillas. Thanks for posting.

These are wonderful, really enjoyed them. They are very easy to make. I made them just as posted. Only I was not able to find the epazote and since I'm not a friend of cilantro I left it out. Great recipe thank you.

I`m in the middle of remodeling my kitchen so I had to do something I don`t like to! That is use my microwave for cooking! I don`t use it often but it came in handy for this. I nuked the bacon for 2 minutes added the onions jalapenoes, and nuked for 2 minutes, tossed in the shrooms and spices nuked for 2 minutes. At which point they were still firm no release of liquid. I placed the cheese on and nuked for 1 more minute. This kept the mushrooms more al dente! I was going to make 1/2 the recipe and I`m glad I didn`t because for these would be great in an omelet or and egg wrap for breakfast!!!! Thanks!!