Mushroom Wine Sauce For Steaks
Peter J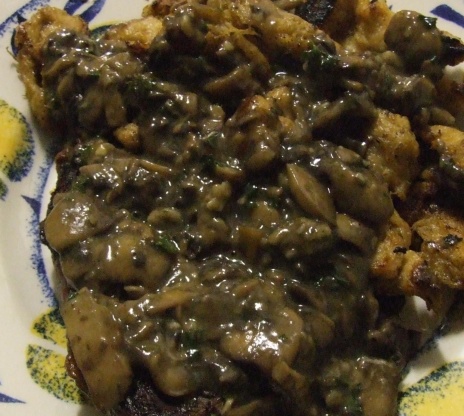 This is wonderful over grilled steaks.

I used rosemary in place of the tarragon as I was out, but other than that made the same way. This sauce was just excellent over our sirloin steaks off the grill! I will be using it often as it was truly enjoyed by DH and myself right down to the last bite! Thanks for sharing MizzNezz!
Heat butter in lg skillet.
Add mushrooms; saute until lightly browned.
Add remaining ingredients.
Simmer for 4 minutes, stirring often.