Ms B.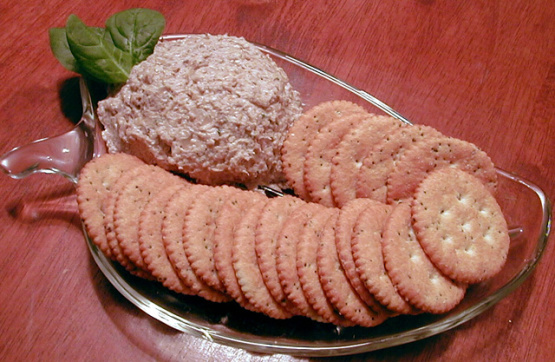 I'm not sure where this came from -- I just recently unearthed it from a stack of index cards. It's excellent served on crackers or rye toast. It's quick, easy, and vegan!

Top Review by Jezski
Good but bland. Quite easy to make. I'm going to try it adding finely chopped crisp bacon. Instead of water, I used sherry. Also, I added 1/2 stick of butter and 2 oz. cream cheese, and a splash of Tabasco. Kind of made it a smoother pate'. It might be better if you take the time to caramelize the onions. Thanks for posting.
Heat oil over medium heat and saute onions and mushrooms for 2 minutes.
Add water, cover pan, and cook for 8 minutes over medium heat.
There should be a small amount of water left in the pan at this time.
Meanwhile, chop walnuts in food processor.
Add the mushroom mixture to the walnuts in the food processor and process until smooth.
Season to taste with salt and pepper.