Parsley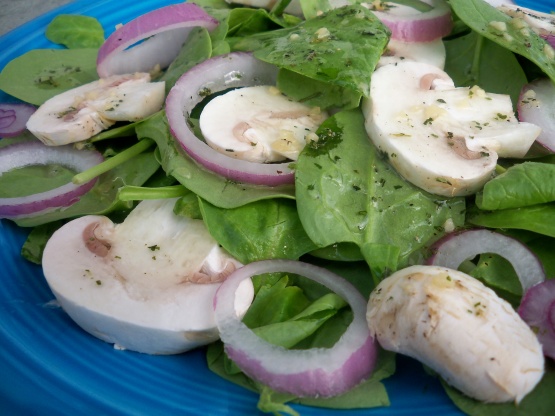 From TOH magazine; I haven't made this yet, but it looks like a delicious salad and dressing recipe.
Combine spinach, mushrooms, and onion rings in a large salad bowl.
In a jar with a tight-fitting lid, combine the remaining ingredients. Shake until well mixed; pour over salad and toss to coat. Serve immediately.