Parsley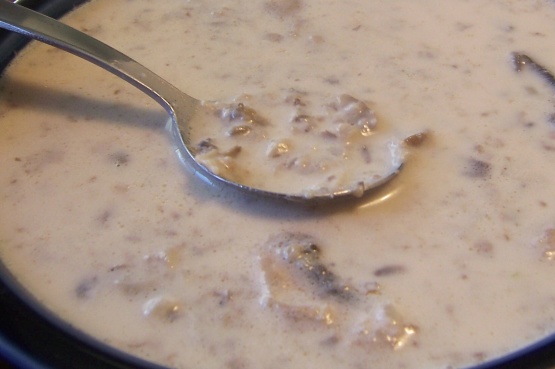 This has to be the best mushroom soup I've ever tasted. I'm not sure who to credit for it.
Slice onion and mushrooms. Fry in butter.
Crush garlic, and add to pan. Stir.
Add sherry and chicken stock.
Bring to boil and simmer about 15-20 minutes.
Taste for seasoning.
Add cream (make sure it doesn't curdle).
Simmer another 10 minutes.
Blend and serve.