ImPat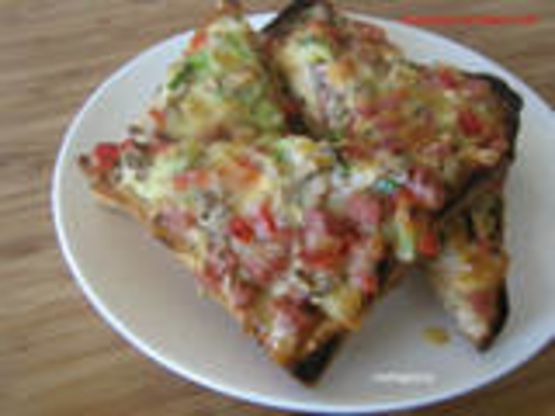 This mixture is great on toast, muffins, pizza bases or even in jaffles for an easy meal. Recipe from Kraft.

Top Review by ImPat
Mandy from Oz thank you for a great tasty easy to make lunch. I did it as a 2 serve (using 1 large egg) but omitted the green capsicum. Using the same recipe but subing ham for the salami which the DM loved (she's not keen on spicy or hot). Made for Newest ZAAR Tag, 08A. UPDATE made again today and used the following quantities 2 eggs (medium), 80grams sharp cheddar cheese, 60 grams baby swiss brown mushrooms, 1/4 red capsicum, 70 grams hot pepperoni, 1 spring onion and forgot to put int he oregano and spread this over 4 slices of wholemeal/wholegrain toast and the DM and I each very much enjoyed our 2 slices each. Thanks once again Mandy for a great lunch.
Combine all ingredients except toast.
Cover toast slices with mushroom mixture & grill (broil) until melted & golden.