Rita1652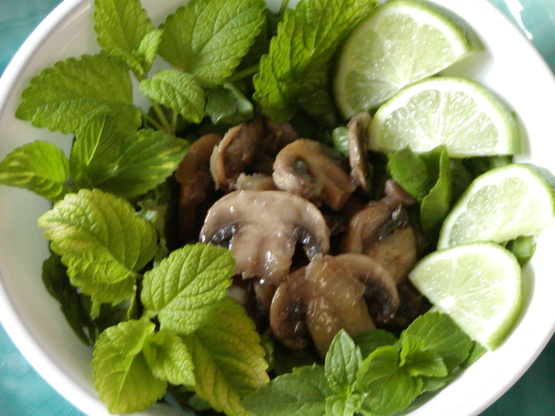 I haven't made this salad yet but it sounds very interesting. Submitted per request for recipes that use mushrooms. Recipe source: Bon Appetit (August 1981)

Ginger gives the mushrooms a unique flavour! I followed the directions exactly & served it as part of a cold platter dinner on a very hot day. Thanx Ellie!
Heat a large skillet over medium high heat and add mushrooms and ginger.
Cook, stirring frequently, until mushrooms are brown (10 minutes).
Remove from heat and transfer to bowl.
Cover and refrigerate until ready to serve.
Add salt to mushrooms, if desired.
Arrange in a large salad bowl mint and watercress sprigs.
Top with mushrooms and garnish with lime wedges.