Prep 15 mins
Cook 25 mins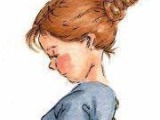 This is a lovely appetizer or snack if you are feeling indulgent. Mushrooms caps stuffed with a delicious filling and baked in the oven til tender and juicy, yummmmmmm!
Directions
Remove and chop mushroom stems; set aside mushroom caps.
Melt butter in a large saucepan; add mushroom stems, onion, green pepper, garlic, pepperoni and oregano.
Sauté until tender.
Add cracker crumbs, cheese, parsley and salt; stir well.
Stuff mushroom caps with mixture; arrange in a 13"x9" baking dish.
Sprinkle with wine or chicken broth.
Bake at 325 degrees for 25 minutes.
Most Helpful
I agree the crowd did go wild! They were the BEST stuffed mushrooms I have ever eaten. Will make again and soon! Thanks for the awesome recipe!

And the crowd went wild! OMG are these ever good. The pepperoni gives the stuffing a nice kick. We found these easy to make too. Thanks MarieAlice for sharing this with us.