Annacia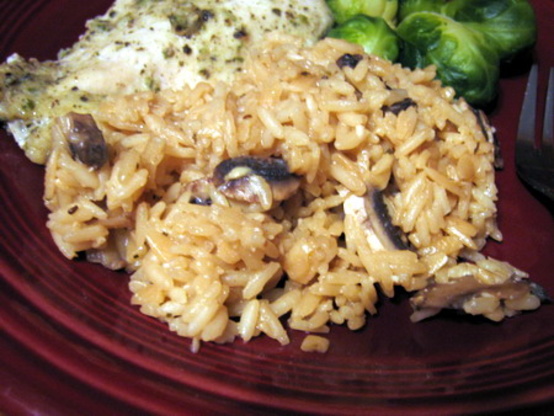 This is simple and tasty. If your husband is a meat and potato guy like mine he will like it too...

This gets extra points for being very easy. Hubby really liked it.
Bring first 6 ingredients to a boil.
STIR in rice and cheese.
Cover and remove from burner.
Let stand 5 minutes.
For special occasions and if I have white wine leftover I saute the fresh mushrooms, fresh basil, and fresh garlic together then add to chicken broth.