Mushroom Pork Tenderloin for Crock-Pot
So simple yet the flavor is so wonderful!!! Served over some mashed potatoes and a veggie side and you are good to go!! I found this recipe in TOH magazine that I switched up a bit. Feel free to use cream of mushroom soup in place of the cream of onion soup if you prefer.
2 pork tenderloin (1 pound each)
8 ounces fresh mushrooms, sliced
1 (10 3/4 ounce) cancondensed cream of onion soup, undiluted
1 (10 3/4 ounce) can condensed golden mushroom soup, undiluted
1 (10 1/2 ounce) can condensed French onion soup, undiluted
Directions
Place pork and mushrooms in a 3-qt. slow cooker. In a small bowl, combine soups; stir until smooth. Pour over pork and mushrooms. Cover and cook on low for 4-5 hours or until the meat is tender. Serve with mashed potatoes if desired.
Reviews
Most Helpful
Delicious and so easy -- we served it with rice and peas. The one change I made was using cream of mushroom soup (couldn't find the cream of onion). Delish and we will be having this agaIn soon! Thanks for sharing!
This was super simple and really delicious. I loved the aroma as it cooked all afternoon. The flavor was wonderful and the pork nice and tender. I served it with mashed potaotes so I could use up all that yummy gravy.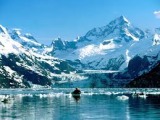 This was delicious but, like everyone else, I had to sub Cream of Mushroom soup for the Cream of Onion. The aroma wafting out of the kitchen while this cooked was so tantalizing. The meat was so tender and was just falling apart. You could shred it easily or cut it in chunks. I do wish the gravy was a little thicker though, and next time I may thicken it. Served this with garlic mashed potatoes and brussels sprouts. Made for Culinary Quest 2014.