Ambervim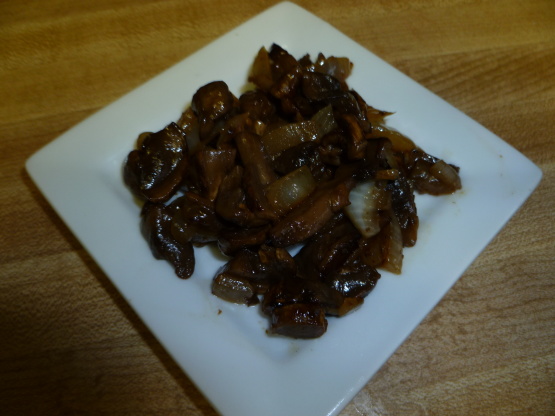 this is great on crackers, or stuffed in mushrooms. also nice on cucumber rounds

I made this for a food day at work. I used a mixture of button mushrooms, baby bellas, and portabellas. It was very easy to prepare with a food processor. It is also great to make ahead. The only change I made to the recipe was to use East India Solera Sherry instead of the Madeira Wine. I always have Sherry and Port, but not Madeira wine. Now for the tasting part... this recipe had really mixed reactions. Mushroom haters wouldn't go near it ( I guess that is to be expected), most mushroom lovers tried it but ate only a little, and one lady devoured the pate. She was from Louisiana and loved both mushrooms and Worcestershire sauce. The Worcestershire sauce has a predominant flavor in this pate. If you have adventurous eaters who have a more sophisticated palate they will probably like this pate. I also think it would be a good pate if you have a vegetarian guest. I am going to give this 3 stars because it is a good make ahead, and easy to do, recipe for a sophisticated buffet or vegetarian dinner guests.
in skillet melt butter, add onions, saute until soft.
add remaining ingredients, cook 30 minutes, over low heat or until mixture reaches the consistancy of a spread.
chill.