Mushroom & Parmigiano Bruschetta
ChefLee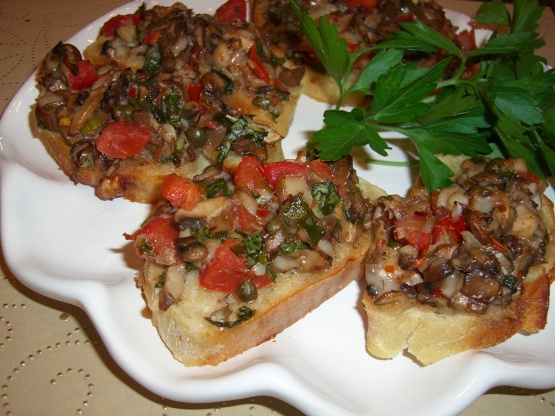 From Cooking Light...Use any combo of fresh mushrooms in this appetizer. Could also be good over pasta! Shaved parmigiano-reggiano looks fancy, but you can also grate the cheese and stir it into the topping.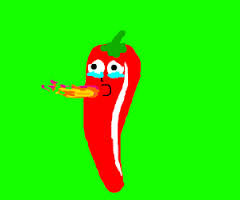 This is really good! I used all baby bella mushrooms because that's all of these three that my store had today. I love the ingredients of this bruschetta! I did bake mine after I assembled them at 350 degrees F for 15 minutes because I wanted the cheese melty and the bread crunchy. I put olive oil on a baking sheet and then rubbed both sides of the bread with it and then put my topping on. Next time, I might use less vinegar because it sort of came out stronger than the other flavors but really good!!
Combine first seven ingredients in a bowl and set aside.
Melt butter in a med. skillet over med heat. Add mushrooms, onions and garlic; cook 5 minutes or until tender, stirring frequently. Add mushroom mixture to tomato mixture and toss well to combine.
Spoon about 1 tbsp mushroom mixture onto each bread slice. Sprinkle evenly with cheese. Serve immediately.