Mushroom N' Cheese Omelet
Bergy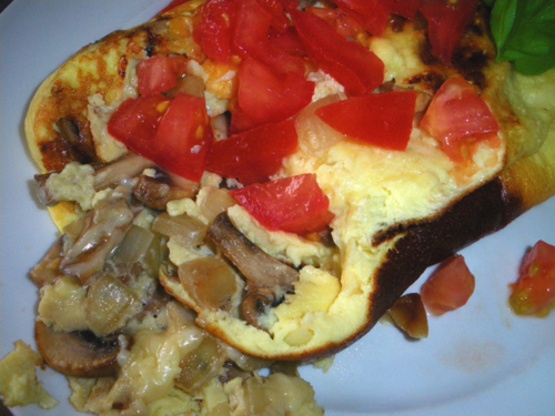 Made this for my boyfriend for Father's Day breakfast. It was very good! The only difference was I used garlic powder in the egg/milk mixture (about 1/4 tsp) instead of minced garlic in the pan (just to avoid scorching), and I added some fresh chopped parsley from my herb garden.
mix eggs and milk.
cook sliced mushrooms in small pan.
add onion and garlic to mushrooms.
melt margarine into frying pan or skillet, then pour eggs into it.
let cook for a moment.
add cheese and cooked mushrooms to one side of egg.
when firm on bottom, flip other half of egg over the mushroom filling.
cook, then serve.