Prep 15 mins
Cook 45 mins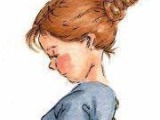 These delicious meatballs were favorites of my kids when they were growing up. Simple and tasty they made good use of what was usually in my larder. "Cheap and Cheerful", they were economical as well.
1 (10 1/4 ounce) can condensed mushroom soup
1⁄2 cup water
1 lb extra lean ground beef
1⁄2 cup fresh breadcrumb
2 tablespoons minced onions
1 garlic clove, minced
1 tablespoon minced parsley
1 egg
Directions
Stir together the mushroom soup and the water.
Mix together in a bowl, the beef, crumbs, onion, garlic, parsley and egg, adding 1/4 cup of the mushroom mixture. Mix in well.
Shape into balls and brown in a frying pan in a little bit of fat.
When browned, drain off fat and pour the remaining soup mixture over.
Cover and simmer for 45 minutes, until tender and tasty.
We like this with buttered noodles.
Most Helpful
Mom made this when I was a kid - I loved it then, and I love it now. Simple with very flavorful results.

LOVED THESE MEATBALLS! I always look for new ground meat recipes. I've made this recipe using ground beef, ground turkey, and also ground pork. Any ground meat works with the recipe. Instead of breadcrumbs one time I used one slice of whole wheat bread and other times I used one slice of 9 grain bread.Thank you for posting such an amazing recipe.
I don't often cook with canned soup, but this is a really good recipe. It's simple to make and tasty. Next time I might grill the meatballs first to get rid of even more fat. I might also add some fresh siliced mushrooms and maybe a few peas to the sauce. Thanks for sharing!