Parsley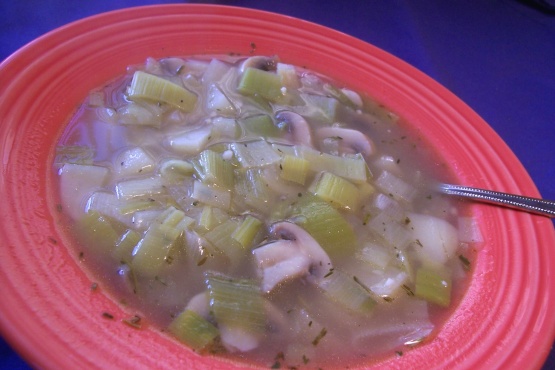 This is an easy broth soup to make. Nice and chunky. Rather low-fat, too.

The broth was a bit bland, so I added a couple of bay leaves and some worcestershire sauce. After that it was great, really filling. Will make again. Thanks!
In a large soup pot, melt butter; add leeks, garlic and mushrooms. Saute about 7-10 minutes or until tender.
Add broth, wine and potatoes. Bring to a boil; reduce heat. Add spices and simmer for 10-15 minutes or until potatoes are tender.