Bergy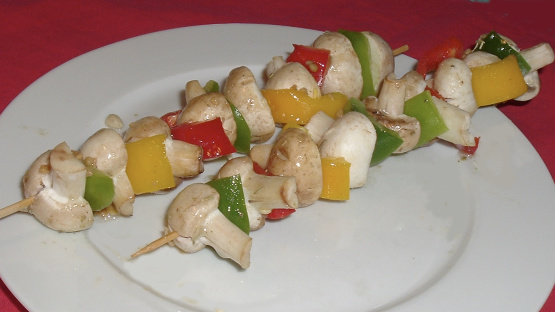 This is a wonderful kabob for fall grilling, when all the mushrooms are fruiting. With more types of mushrooms available in the grocery store, you can now make these year round using an assortment of button, portabello, shitaake, and crimini mushrooms.
Preheat grill for medium heat.
Thread mushrooms and peppers alternately on skewers.
In a small bowl, mix together olive oil, lemon juice, garlic, thyme, rosemary, and salt and pepper.
Brush mushrooms and peppers with this flavored oil.
Brush grate with oil, and place kabobs on the grill.
Baste frequently with oil mixture.
Cook for about 4 to 6 minutes, or until mushrooms are tender and thoroughly cooked.