Mushroom Gratin With Asiago Cheese
Prep 15 mins
Cook 15 mins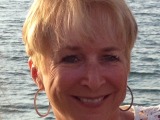 Clipped from the AJC, this recipe is from the very popular Chops Restaurant in Atlanta.
Directions
Preheat the broiler. In a large skillet, melt the butter over medium heat. Add the shallots and saute, stirring occasionally, until softened, 3 to 5 minutes. Add the mushrooms, wine and salt/pepper mix and cook until all the liquid evaporates. Add cream and reduce to a sauce consistency. Taste for seasoning. Transfer mixture to an ovenproof dish and top with the Asiago cheese. Place under the broiler until the cheese melts.
Reviews
Most Helpful
I just love mushrooms and this was awesome! If you love mushrooms, you must try this. I made this according to the recipe but only used 1/2 cup heavy cream. It worked just fine. The amount of cheese is just right. Thanx for sharing!