Boomette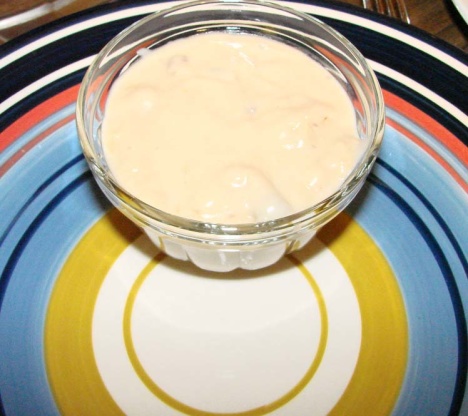 This was always one of my favorite sauces for beef fondue. It's great with steak, chicken or on it's own. We grew up fonduing, so this is a family recipe that must be shared! I have served it many times and guests always ask for the recipe. This sauce is served warm and is excellent and easy!
Melt butter in saucepan.
Add flour, mixing well.
Add remaining ingredients and cook over medium heat until thick.