ImPat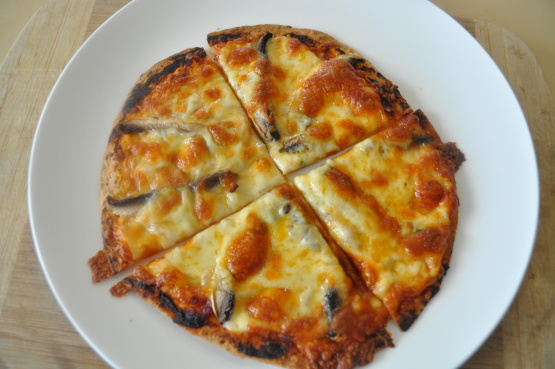 I just discovered these Flatout breads in the grocery store and felt like making pizza one night but didn't want the heavy dough pizza. This hit the spot.

I had some leftover cooked baby portabella mushrooms which I used instead of the canned, and did not have sunflower seeds. I was so happy to find the specified flat wrap, which I had to watch carefully so it didn't burn. I found the onion and garlic did not really cook that well, so I would want to at least sweat them before I added them to the pizza next time. Overall, this made for a tasty and guilt-free lunch! Thanks for sharing.
Preheat oven to 400.
Place the Flatout on a baking sheet Spray top side with cooking spray.
Bake for 7 minutes. Remove from oven.
Put all your goodies on the Flatout.
Bake again for 5 minutes or till cheese melts.