ImPat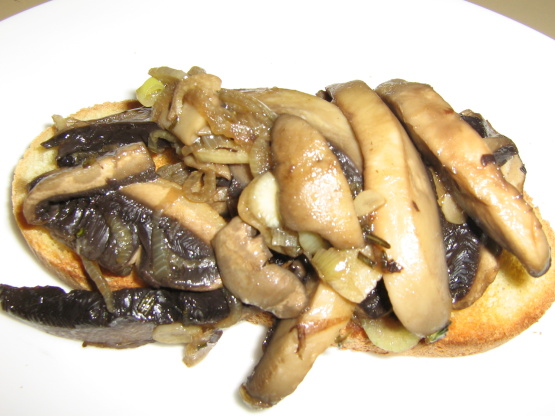 These are very delicious, indeed! An incredible appetizer to tickle the appetite. From the Panera Bread Cookbook.
Place a large non-stick skillet over medium heat. Brush both sides of the bread slices with olive oil and place a few at time in the hot skillet. Toast for 2 minutes, turning often, until browned and firm. Rub the cut side of the garlic on the bread toasts to infuse a subtle flavor.
Place a skillet over medium heat and coat with olive oil. Add the shallot, garlic and rosemary. Sauté for 1 minute to soften. Add the mushrooms and season with salt and pepper. Continue to cook, stirring, until the mushrooms are soft and brown, about 10 minutes. Stack the mushrooms on the garlic crostini.