mjunge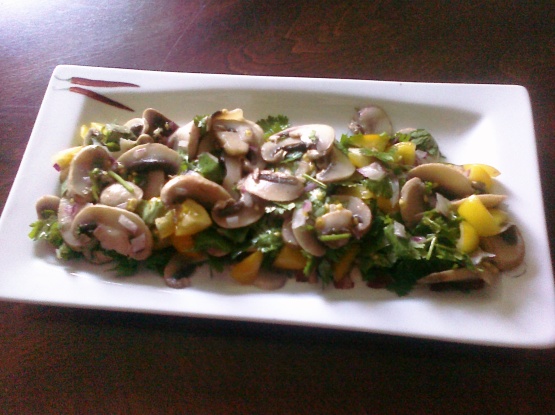 A delicious topping for tostadas or with crackers. Great appetizer! I use regular buttons because it is all I can get, but I am sure you can use all kinds.

Very good, and tastes amazing with shitake mushrooms (their soft texture goes great with this). I also used coriander instead of cilantro, which also works great.

Oh: and I did it without any steaming. As in other ceviche recipes, the lime juice can cook the mushrooms in 10-20 mins with no heat whatsoever.
Steam mushrooms just until soft.
Let cool.
Add next 7 ingredients chill in fridge and serve with tostadas or crackers of your choice.