Peter J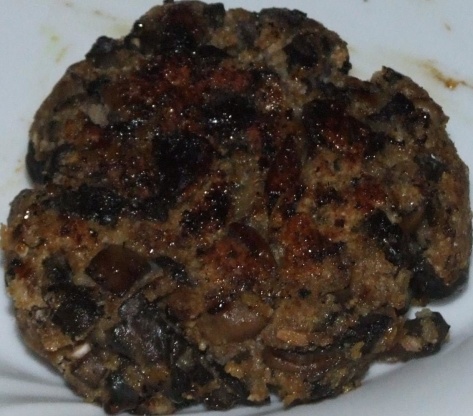 I love portabella mushroom burgers. Usually I just slice a big slice off and cook it with a big slice of onion. But I thought I'd check Recipezaar to find a different way to fix it. This is a great way to stretch the mushrooms a bit. Very filling and very pleasing. Thank-you for a good recipe!
In a large skillet over medium heat, sauté onion and garlic in oil for 2 minutes.
Add mushrooms and cook, stirring frequently, until mushrooms are cooked down and liquid has disappeared, about 15 to 20 minutes.
Let cool.
Combine with rest of ingredients; form into 2 patties.
Sprinkle on black pepper.
Grill on both sides until heated through.
Serve on whole-wheat bun.