this can easily be dressed up with a puff pastry top, but is nice ganished with chives
Directions
in pot add chopped bacon, cook to render fat.
add onions, garlic and celery, stir until softened.
add mushrooms, cook until brown, 15 minutes.
deglaze pan with cognac, add wine and reduce.
add broth and simmer 30 minutes.
puree mixture with hand blender or pour into blender in batches.
return to heat, add cream, salt, pepper, do not boil.
Most Helpful
Excellent! We had this tonight for a simple Sunday night supper. The brandy adds a richness and flavor that make this bisque superb. I made the recipe as directed using a combination of white and "baby bella" mushrooms. I reserved 1/4 pound of the sliced mushrooms which I added with the cream and topped each serving with a garnish of fresh chopped chives. Thanks chia, I have added this to my book of "Magic Tricks".

Delicious! I followed instructions except (LOL) skipped the bacon and used milk instead of cream. It was still thick and creamy and luscious and the cognac and the wine really do heighten the flavor. And it is nice with chives on top! Thanks, Chia!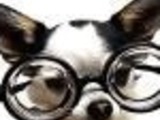 Great soup and easy to make. Trying to eat healthier so I substituted low fat evaporated milk for the heavy cream.Tasted great. As another reviewer suggested, I did not purree all of the soup. Thanks for the recipe.