sams1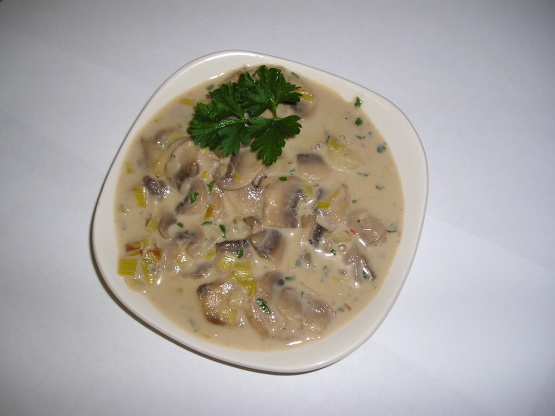 This is a lovely sauce that enhances any cut of steak ....it's from my favourite magazine, "Super Food Ideas", August 2003 edition. And it's easy, too!
Heat oil in a non stick frying pan over medium heat.
Add garlic, chili and leek.
Cook, stirring for 3 to 4 minutes or until soft.
Add flour and cook for 1 minute.
Increase heat to high and add mushrooms.
Cook, stirring for 3 minutes or until tender.
Add evaporated milk gradually, stirring.
Bring to the boil.
Reduce heat to medium and simmer for 4 minutes or until thickened.
Stir in parsley.
Season with salt and pepper.
Enjoy!