Mushroom and Gruyere Cheese Omelet
VickyJ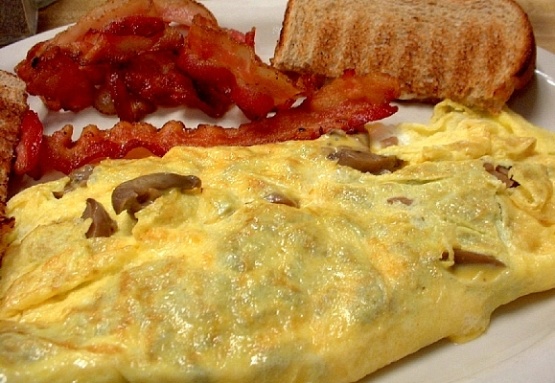 This is a filling for a 4-egg omelet or two 2-egg omelets for when you're having breakfast, brunch or dinner with somebody special. The combination of wine, cream & the delicate taste of Gruyere cheese makes it rich and delicious. The recipe can be doubled.
Melt butter over medium heat.
Sauté chopped the shallots or green onions.
Stir in the mushrooms and lemon juice.
Add the wine and cream.
Stir in the cheese and let it melt.
Season with cayenne.
Add the cornstarch in water and stir to thicken, heating through.