Mushroom and Avocado Toast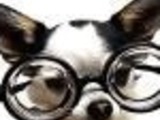 An "extra-fancy toastie" from Canberra Chef Rob Oliver.
Directions
Heat oil in a large pan and saute onions.
Add garlic and mushrooms and cook until mushrooms have wilted, but are not mushy.
Add the diced avocado, season with salt and pepper and remove from heat as soon as avocado is warmed.
Meanwhile, grill the baguette slices on both sides.
Place toast onto plate and top with cooked mushrooms.
Drizzle with a small amount of olive oil and balsamic vinegar.
Top with grated parmesan and chopped tarragon.
Serve warm.
Most Helpful
delicious, easy and wonderful. Great to have with a drink or as a light lunch.

This was excellent and itt had lots of flavor. I didn't have any tarragon and substituted basil which worked well. Also I added the olive oil and balsamic vinegar to pan and mixed slightly. Great recipe!
Very nice, quick, easy meal to prepare. I'm not a 100% sure I would add the tarragon next time. This recipe, as posted, definitely makes more than 4 servings, it's more like 8 rather than 4. All in all, a good meal.