Murray's Spaghetti Sandwiches
Prep 15 mins
Cook 15 mins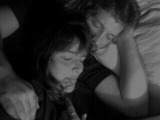 This is an awesome way to eat spaghetti, for kids and adults. I've eaten these since I was a kid and still love them! No buttered Italian bread on the side for me thanks, I'll have my spaghetti Murray style! Buttering the bread really gives this recipe it's pizzaz! This recipe is just a simple guide for pasta and sauce but any recipe would work. It's great for leftover spaghetti too. Just warm the spaghetti in the microwave, and make the sandwiches. YUM! Oh, BTW, Murray is Bird's dad who is famous for his budget meals ;)
Directions
To a large dutch oven over medium-high heat add ground beef and seasoning. Cook until meat is no longer pink.
Drain, return meat to pot and add olive oil. Stir in the sauce and cook to heat. Add pasta and toss to combine, heating through.
Butter the bread slices and serve them at the table with the spaghetti. Let everyone grab a slice of bread and place a heaping forkful or so of spaghetti into the center of the bread elongated like a hot dog. Fold the bread around it and enjoy!
NOTE: Eat over the plate as it can get a bit messy, but in a yummy sort of way. :).
Reviews
Most Helpful
Can't believe I didn't rate this yet! I put my own spaghetti mixture inside a toasted hamburger bun, buttered and sprinkled with garlic powder. This is a guilty pleasure, so much fun to eat. I wish I'd thought of it long ago! My kids loved it and so do I!

Have not made this yet, but had to laugh out loud....I thought my crazy grandmother was the only one who ate this!! Thanks for a happy memory of her. :] I have to make this soon! ~Messy44
Easy, simple and very tasty! I scaled this back for two but it would be a great recipe for informal occasions when you needed to feed a crowd, particularly, I'd imagine, a crowd of ravenous teenagers! I used MarraMamba's wonderful The Simplest Tomato Sauce Ever (Marcella Hazan) for the sauce and followed this recipe exactly. I wouldn't want to change a thing. Please thank Murray for this wonderfully simple and satisfying recipe! Made for PRMR.