Parsley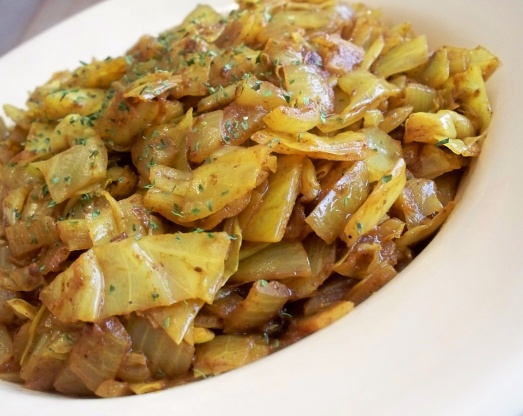 My mother used to make this simple and delicious cabbage curry. It is from Hyderabad, India.
Chop onions and brown in butter.
Mix spices, tomato paste and ginger to a paste and add to onions.
Simmer on medium heat for a couple of minutes.
Add cabbage.
Stir, adding a bit of water as needed until cooked.